Market City Shopping Center
Started by Families for Hawaii's Families
Located at the corner of Kapiolani Boulevard and Kapahulu Avenue, Market City Shopping Center is Hawaii's first, family-owned shopping center. Families of the surrounding neighborhoods of Kaimuki, Kapahulu and Moiliili have been coming here for decades for the convenience of shopping and dining. Many of today's customers remember frequenting the open-air Market City Shopping Center with their parents or grandparents. Visitors, too, have discovered Market City, less than two miles away from Waikiki.
Our Legacy
With a vision to build a thriving business where people could shop and eat, three local families, including the Fong family led by patriarch Hiram Fong, who would later become Hawaii's first U.S. Senator of Asian ancestry, saw beyond the vegetable garden and overgrown weeds on this undeveloped site. They pooled their resources to purchase the 3.5-acre property for $97,500, beating another buyer by half a day. In 1948, 11 years before statehood, Market City Shopping Center opened with MC Drive Inn and Foodland, Hawaii's first modern supermarket, which still stands as our main anchor. Market City's slogan was, "At the Gateway to Kaimuki."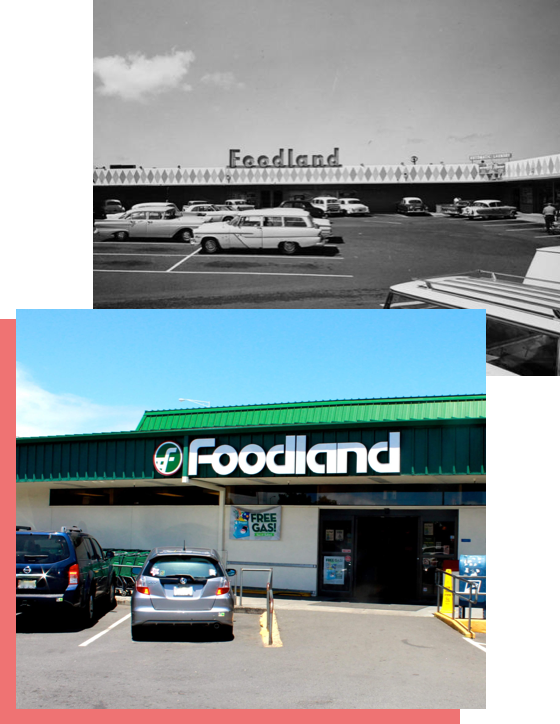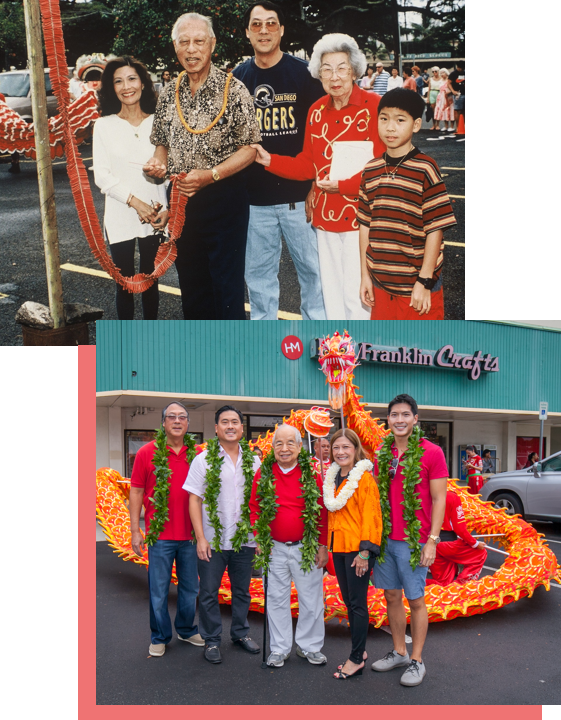 The Fong family still owns and manages the shopping center with the second and third generations continuing the family legacy.
In addition to Foodland, Market City Shopping Center is currently home to beloved family-owned businesses such as HouseMart Ben Franklin Crafts, national retailers like T-Mobile, one-of-a-kind specialty stores such as Fujioka's Wine Times as well as a number of popular eateries, including Café Kaila, Gina's BBQ, L&L Hawaiian Barbecue, Thai Issan Cuisine, and one of the new additions, Mezzo Bistro & Bar.
Giving Back to the Community
Market City Shopping Center is deeply rooted in the community as the monkeypod tree that graces the entrance. Ever grateful for the loyalty and support of our tenants and their employees, and our customers, Market City Limited believes in giving back. Through our Foundation, we support schools, churches, and nonprofit organizations primarily in the areas of health and human services with monetary and/or in-kind donations. The recent food drive for Central Union Church's "Serving Aloha" program is just one example.
Market City Shopping Center is building our brand with commercials on Hawaii News Now.
Hawaii News Now: Market City Shopping Center
Hawaii News Now: Market City Shopping Center