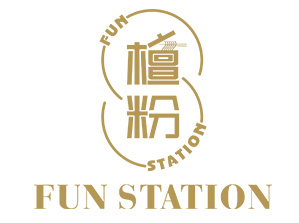 PHONE: 808-773-7367

Monday-Sunday: 10:30 AM – 9:30 PM

DINE-IN: Yes      TAKEOUT: Yes
Fun Station gets their name from the "fun" Chinese noodles that are served here, from chow fun and cheung fun to look fun. But there's more to Fun Station with an emphasis on innovative and delicious. Their Signature Seafood Look Fun in Soup features generous servings of succulent lobster, abalone, squid, octopus, and choy sum. A first-in-Hawaii specialty: Fly Noodles suspended from floating chopsticks above a flavorful sauce. Wooden Bucket Rice offerings include garlic shrimp, spiced duck, spareribs, beef brisket, or adobo with pickled mustard cabbage in which the rice is cooked in individual wooden barrels rather than an electric rice cooker so the rice is evenly cooked and more flavorful. Add-ons to any dish include Fried Gyoza, Fried Calamari, Spiced Egg, and Coddled Egg. Dishes are meant to be shared so you can try several.
Cold beverages include White Peach Cold Brew Tea, Lemon Iced Tea, and Hong Kong Milk Tea.
There's more to come. The menu will expand to include a selection of cheung fun or thin rice noodle dishes. A stone mill machine is on special order from China to make their thin rice noodle rolls, in which the rice is ground into rice milk and then steamed, combined with pork, beef, seafood or shrimp, and a special sauce.